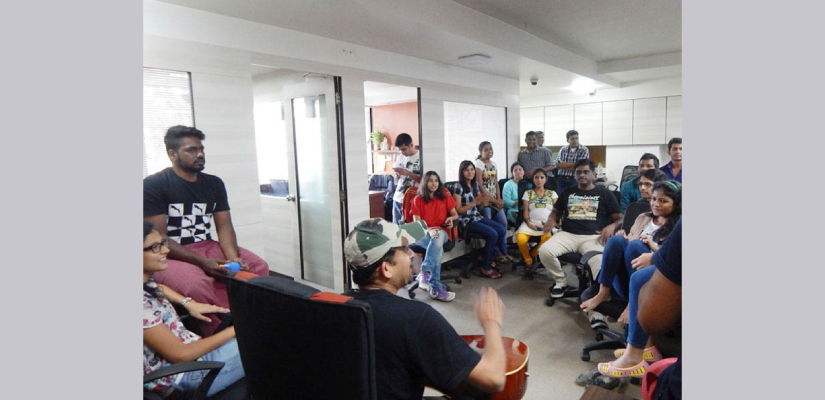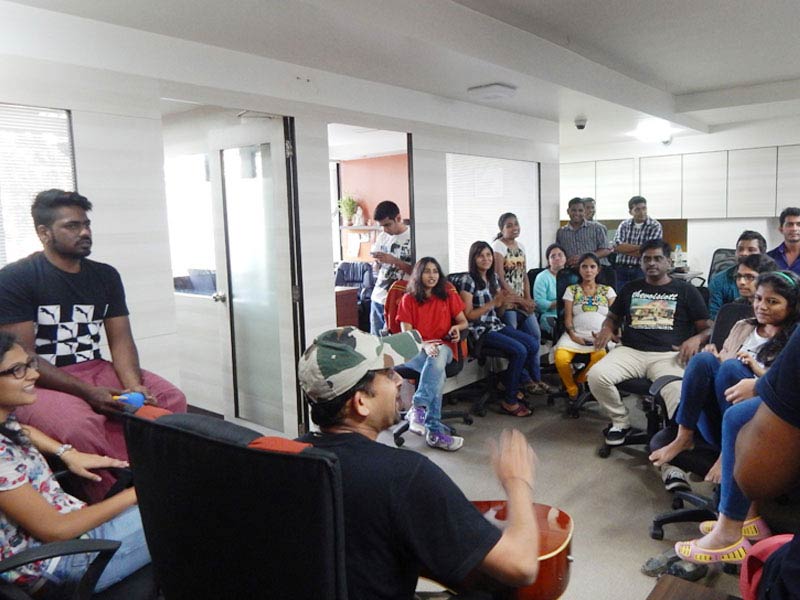 Today, the speed of change is unprecedented. The world doesn't sit still. Settling for the "tried and true" amid continual reinvention doesn't make sense.
Change is a business imperative. A business cannot stay successful simply by doing things the same way, no matter how well the business has done things in the past. To evolve and to be a step ahead of the competition is the only way to be relevant and breakthrough in today's marketplace.
At Collateral, independence is a fundamental part of our culture because it provides us — and our clients — with distinct advantages. We find that independence spawns real curiosity and creativity. But above all, our independence has enabled us to stay true to our principles — always challenging the status quo without compromising our values.
As an advertising and marketing agency, we have successfully carried out campaigns and events such as ADCs (Annual Distributors Conference) for TATA Genuine Parts, Centre of Excellence (Car Spa Workshop) for Würth, TrafficInfraTech & ParkingInfraTech Expos, etc.
More than ever, clients need a firm to help them lead in the new environment, which requires immediacy of action. In an age where marketing is driven by digital media, we stepped a foot outside of mainstream advertising and took to our clients' needs of organizing and branding events.
For TATA Genuine Parts, Collateral has been successfully running the ADCs for three consecutive years, first in Chennai, then Bali and this year, in Beijing; being in charge of creating the concept, look and the entire content for the ADC. The recent conference being deemed "flawless" and "the best ever", the start of it all was, however, anything but flawless.
Before landing in Beijing the entire material that consisted of various tags, trophies, mementos, kits and other important customised things; all got stuck at the Chinese customs in Beijing. With no material in hand, the day before the first batch of delegates arrived, Collateral took a call to reprint the entire deck. What followed was frenetic activity, coordination and sleepless nights. Hence it was rewarding in its true sense when people exclaimed, 'this was the best ADC they ever attended'.
As of Würth, the brief was simple and crisp, Collateral needed to make the first ever Centre of Excellence from Würth in Mumbai. The centre was to have a car spa workshop with four bays; one shop cum display of products, training facility on the first floor and cafeteria and guest rooms on the top floor. The entire facility needed a revamp from the flooring upwards while the stringent Würth standards had to be complied with.
Team Collateral got into action when came the shocker, "seniors from the head office are going to visit;" so the deadline had been shortened by a good 20 days while the project itself required about 45 days.
Nonetheless, a deadline is a deadline! Frantic renegotiations with vendors and suppliers began and amidst a lot of protests from them the work began. Fitments, furniture, painting, elevator lift, workshop area, display area, 18 feet product cut outs on the facade, which in itself was a first of its kind.
The Centre of Excellence as promised was ready for launch and that evening amidst some of the finest wine and cheese, the centre was inaugurated with a light show to reveal the logo... Würth had arrived and Collateral had done it again!
Although the start was rough, our team managed to pull off the show through extreme dedication and hard work. Collateral had showed a great deal of mastery over their work even under pressure.
When it came to TrafficInfraTech and ParkingInfraTech Expos, our team worked with fervent ideas and efforts which resulted in an incredible show. Right from all the digital help and measurable print ads; Collateral built the entire hall facade for the expo. Banners, standees, direction boards, entry and exit gates, backlit pillar branding, dropdowns, conference backdrops, logo stickers, invite mailers; we made sure every little thing was covered. With the presence of many honourable delegates, Collateral was greatly praised for their amiable services.
All in all, at Collateral, we haven't left a stone unturned when it comes to advertising. Our independence gives us freedom to put our clients first and respond to market requirements fast. With the experience of working over a wide range of marketing and advertising, we've become the industry leader by focusing on what's best for our clients and giving our talent the freedom to flourish. Put our independence to work for you.
Contact us on: +91 98202 88723