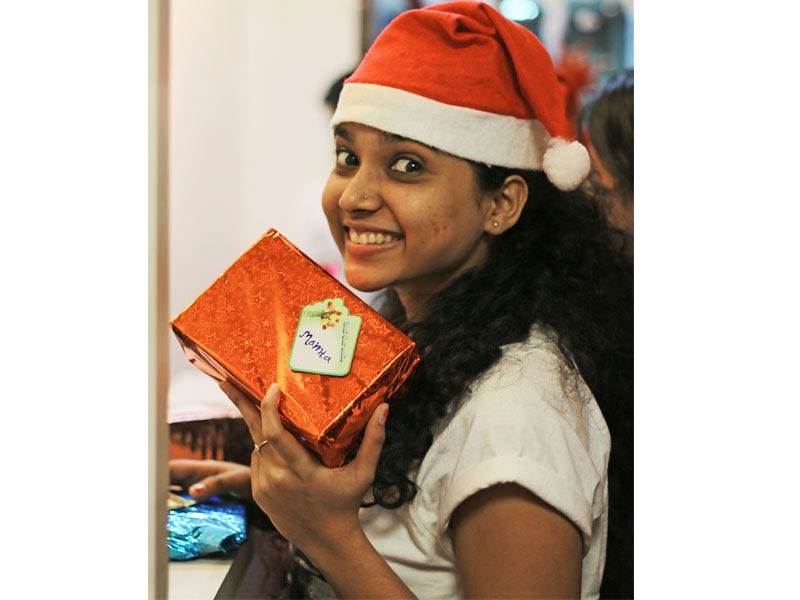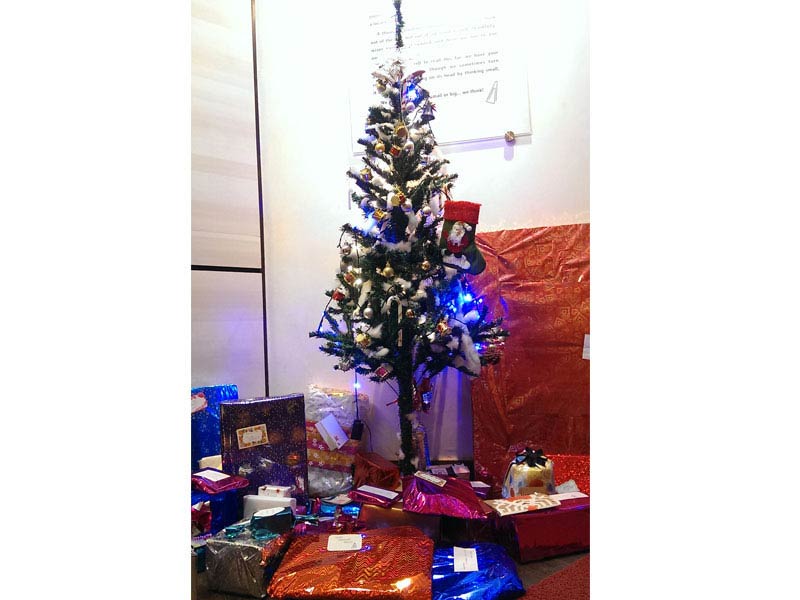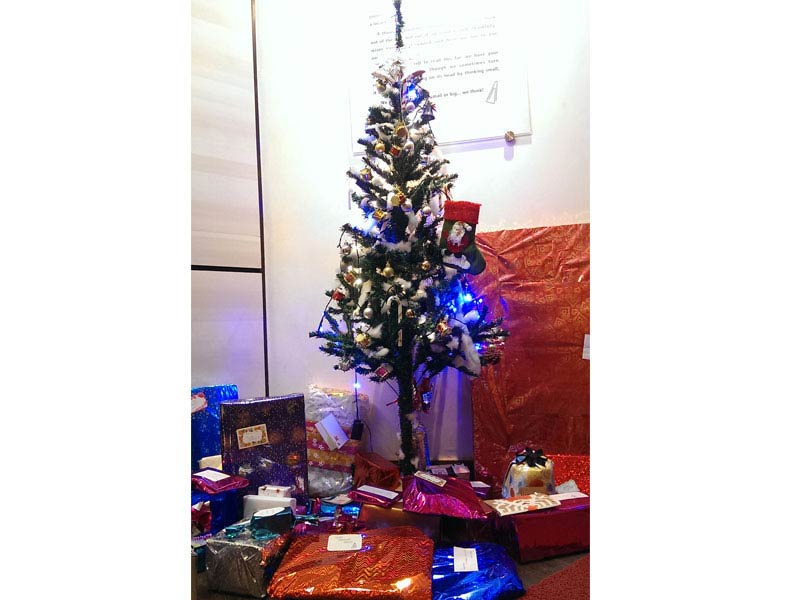 So it's that time of the year again when everybody is head over heels with the winter season; one, because December is the cosiest of all the months. Two, because CHRISTMAS; one of the best festivals of our country!! The spirit of Christmas started to rub on to the Storytellers at Collateral way before the Christmas week even began.
The festive spirit was infectious and in no time it spread through the entire office. Christmas at Collateral meant playing 'Secret Santa'. The mere thought of receiving gifts from secret Santa was enough to send shivers of excitement through everybody. Names were picked and discussions ran wild. What gift should I give? Would the person like it? How do I secretly gift it? The gifts kept piling near Christmas tree over the week. Oh the fun!! While this was on, Collateral was abuzz with preparations for Christmas. Collateral looked pretty and also like it was under a snow blizzard! (All thanks to the overuse of cotton and the high levels of excitement among the storytellers.)
The day arrived. Bursting with anticipation, the storytellers picked up their gifts. Entire office was in an uproar filled with squeals and squeaks. The smiles on everyone's faces spoke a thousand words about their joys. Christmas at Collateral also means CHATTT!! (Oh yess yummyyyy). The storytellers hogged on to endless plates of panipuris and sevpuris and bhels.
Christmas celebrations were coming to an end. We all had fun; we were Santa to many of our colleagues. We were happy. We ended our day by donating clothes to the needy. Well, Christmas is about bringing smile on people's faces.
We, the storytellers at Collateral, build stories for many brands, bring them to notice. But during such festivities, unknowingly, the storytellers craft a story about themselves; of the love and warmth we share here; of the family bonds we have at work.